Conveniently situated between Keighley and Bingley, the Institute is your perfect wedding party venue.
You will see from our section "About The Institute" that there are three available rooms and a kitchen.
With a range of amenities and facilities at very favourable prices, plus a long history of party and event hosting, we can almost certainly accommodate your needs within your budget.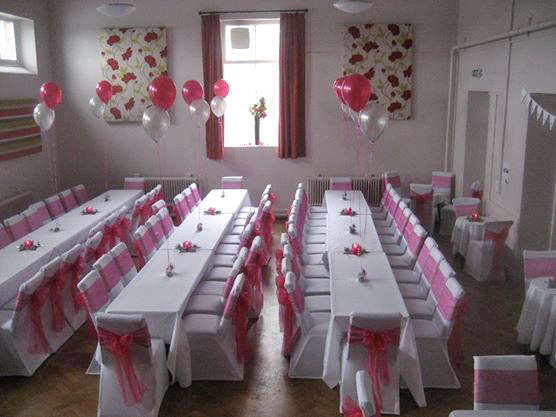 A Unique Venue For Your Party, Close to Keighley and Bingley
The main hall can accommodate up to eighty people in a set table format.
The south-facing garden room attached to it opens out into a patio area with open fields and a children's play area.
The "Beanlands" room is located to the front of the building, ideal as a reception area or additional function room.
The kitchen is fully equipped with a commercial-size oven, dishwasher, and other equipment suitable for your own or contract catering arrangements.
A serving counter is located between the kitchen and garden room.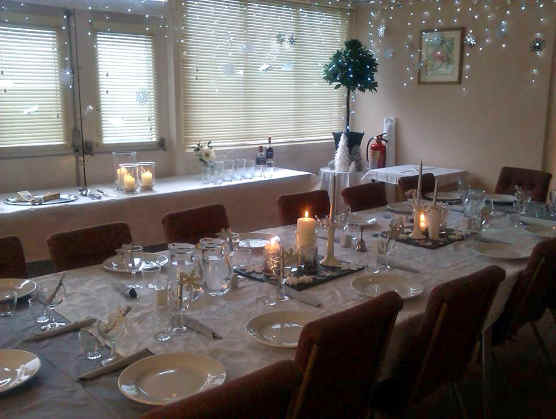 Our special Saturday wedding party package includes:
Hire of the whole building from 8.00 a.m. to 12 midnight.
All tables, chairs and linen
Glasses
Porcelain/dinner sets
Cutlery
Cool box
Baskets
Silver serving plates
Decorations
All this for £400 (Add eighty white chair covers for £80).
Additional hours can be provided on Friday evening/Sunday morning to accommodate more set up/clear up time at £21.40 per hour.
So, whether it's a wedding celebration, family party or other special occasion please contact Judith on 07534-195446 to discuss your requirements and find out what we can offer you.
Judith will be happy to arrange a visit to our venue so you can assess its suitability for your event.